Dear Parents / Teachers / Coaches,
Bucks Hornets National League Basketball Club are looking to recruit one or two more U14 boys (current year 7/8) that aspire to play National League Basketball next season 2015/16.
Therefore we will be holding an U14 boys trial, open to anyone currently in year 7 or 8, as follows:
Saturday 20th June
10pm – 12pm
Aylesbury Grammar School
Cost £5 each
No previous experience of playing basketball is necessary but if you are/have a player with one or more of the following qualities then we want to assess your ability to play National League this season:
– aspirational
– committed
– tall
– athletic
– excellent hand eye coordination
As a club we have taken local players in Bucks and helped them to achieve their hoop dreams. Some have gone on to represent their country and have gone on to play in the U.S. or professionally in some of the best leagues in Europe, others have represented their region and now attend our own or other basketball academies in different areas of the country or abroad.
Whatever your potential we will look to maximise it, if you aspire.
If you are/have a player who is keen to play at the highest level possible and perhaps wants to have the opportunity to one day in the future play for their region, country or even abroad then these trials are for you.
Please email Mark Newland-Smith (mark@urbanomics.co.uk) with your name, school year and date of birth, by Friday 19th June to confirm your attendance at the trials.
In the meantime if you have any questions then please do not hesitate to contact me.
Kindest regards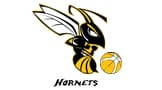 Lee McCarthy
Head Coach
South Region U15 Boys
Bucks Hornets Basketball Club
Aylesbury Grammar School
Tel: 01296 484545 ext 247
Mob: 07786 311926
www.buckshornets.co.uk